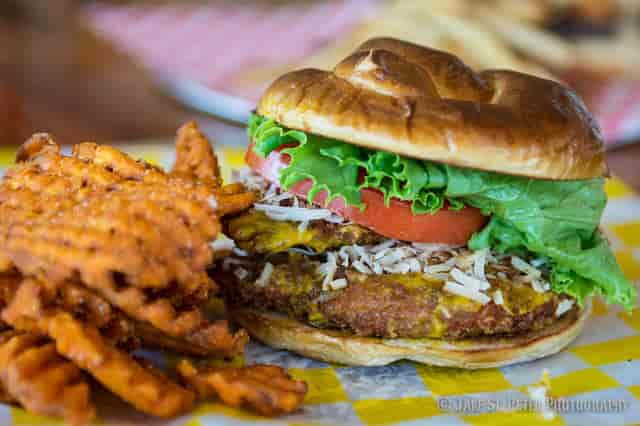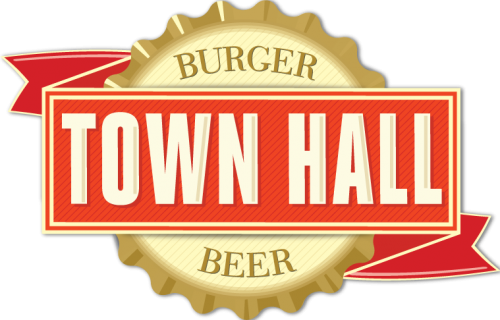 Burger Joint in Durham, Chapel Hill & Holly Springs.
Raleigh Location Coming Soon!
Raleigh Location Coming Soon!
Your Neighborhood Beer and Burger Joint - Durham, Chapel Hill, Holly Springs.
Please visit individual location pages for hours and menu.
Call Us Today for Gift Certificates
Call phone numbers above to purchase your gift certificates today!
bowls of food
Gallery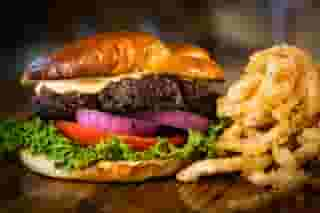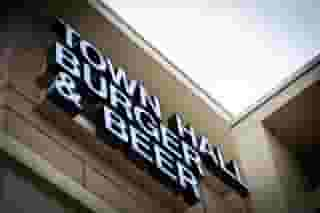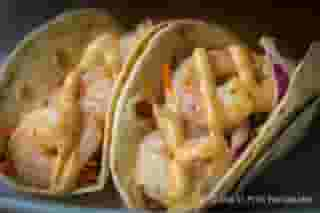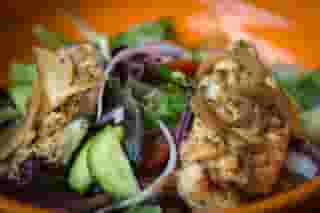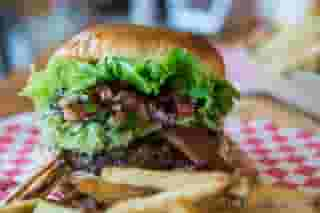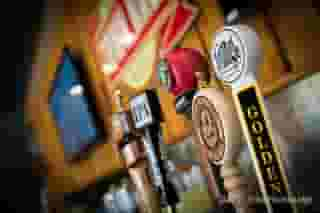 Testimonials
❞ I had a great first experience at town hall burger. I love how many non-beef options they have!! I had the spinach quinoa burger, which was a great change from a black bean burger. The flavor wasn't unbelievable but it was flavorful and seemingly healthy. Be forewarned though…it will fall apart all of your plate!

They have a lot of local beer options and the build your own burger is a fantastic choice as well….my husband thoroughly enjoyed his!

They have lots of outdoor seating (with cornhole!!!) and we got our burgers quickly! I highly recommend going here for a non chain inexpensive night out for dinner.

Sarah G.
❞ My last trip to Durham was four days and I ended eating here three times! No regrets!

Town Hall Burger and Beer offers a variety of choices; burgers and salads, in every form with anything on it. Looking for an easy dinner? They've taken the thought process out of it with their pre-selected choices, a recipe for success. Want something a little different? You can mix and match any ingredients, bread choices, and sides. Whatever you need, they have it and it's almost guaranteed to be good.

Side note: The Mediterranean Lamb Burger is to die for!

Victoria S.
❞ Goodness this place is wonderful! I've had the lamb burger over a Greek salad and coconut chicken over a salad. Both wonderful the lamb burger is super flavorful

The pretzel rolls are Bomb.com! Leave your house and get this now! So worth the up of $1. Please enjoy this! The Cali burger is my husband and my go to.

Feeling extra gluttonous- share the fried mac and cheese side. Slightly zesty and extra deliciu

Marianne M
❞ So yummy!! I'm so glad this is close to my house. We will definitely be coming back. I'm not a big burger girl- but this place hit the spot! I got the black bean veggie burger and onion straws. My daughter got the kids meal. Both were filling and tasty. The atmosphere is great. The side wall is all glass that fully opens to the porch. If it wasn't a Sunday morning we would of tried a beer or two! I would highly recommend this place!

Rebekha M
❞ They have really good burgers and their fries as well as their onion rings are to die for! I love going there when there are big games because it's packed… i know it's crazy but it just feels really good to be there and everybody is just happy and very friendly to each other. The staff is nice and fast! They get your order and your food comes right out! Totally recommend this place!

Odi M.
❞ I am staying at the Hyatt up the street from here for work. Walked in for a beer and bite to eat after a long day. Got the chocolate chip cookie dough IPA which was surprisingly great. A light ale that was not sweet at all with only a hint of vanilla and brown sugar flavor – smelled great! I also ordered the patty melt with a side of sweet potato fries and it was also delicious. Burger was juicy and well seasoned and the fries came with a cinnamon sugar dipping sauce.

Katie M